While the emergence of personal electronic devices has provided kids with new ways to access information, there is real value in the experience of visiting a library, walking through a museum, or watching a live performance. These moments allow children to be hands-on in their development, exploring the world on their own terms and being engaged emotionally, physically, and intellectually by their environment.
The CEO Foundation is grateful for the opportunity to re-dedicate the library at St. Laurence Catholic School in Sugar Land as the CEO Nguyen Library in Spring 2022. This will kick off future planning to transform and modernize the space into one that promotes collaboration and innovation.
In the near future, the foundation plans to provide opportunities and programs to encourage more children to visit Houston's cultural institutions.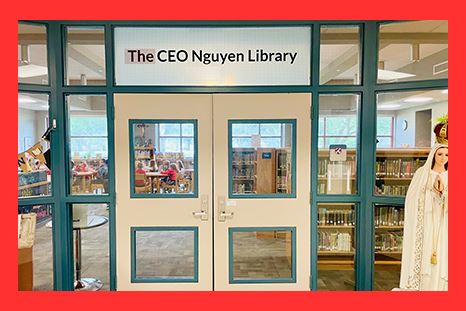 Education Arts
Supporting the arts
Art opens the door for a child to experience the world through a new lens. Art is an invitation into a community's culture, helping them learn from the past and promoting interest in the future. By promoting artistic experiences, the CEO Foundation hopes to build a better tomorrow.
Furthering education
Education is much more than books and classes. Education is a three-dimensional experience that invigorates creativity, fuels innovation, and promotes personal growth. The CEO Foundation seeks to fund the opportunities that invite children to ask the question "Why?" and help them to find the answer.
Want to get involved in our mission?
The CEO Foundation is always looking for new ways to impact our community.